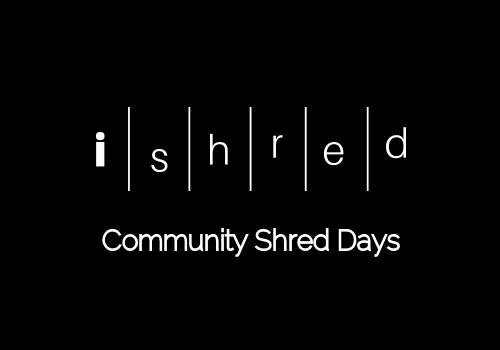 Using iShred Document Destruction Services, we make sure that your data is protected, shredded and disposed of securely. At our November Community Shred Days, you can come to us and for as little as $10 a bag*, you can safely destroy all sorts of documents such as,
Bank Statements
Credit Card bills or Credit Reports
Receipts and Invoices
Financial Records
Papers with names, addresses, phone numbers and email addresses
Personnel Records
Registration Notices
Old Magazines, Brochures and Advertising Flyers
Junk Mail
ATM Receipts
Old Tax Records
iShred can also securely destroy and dispose of hard drives, mobile phones and other types of eMedia.
November Community Shred Days 2018 – Saturday November 3rd & Saturday November 17th
9:00am to 12:00pm
5 / 7 Samantha Court, Knoxfield VIC
Did you know that iShred can provide your business with a variety of document destruction services? Not only do we have our Community Shred Days, but we can also provide you business with a range of solutions to suit your business needs. If you require Secure Document Bins (Wheelie Bins), Archive Boxes and even Uniform Destruction, iShred has it all. We can provide a regular service for your business on weekly, fortnightly and monthly cycles.
Do you have any questions about our November Community Shred Days or would like to enquire about any of our other services? Give us a call on  1300 763 688 or you can leave us a message through our Contact Page.
Get all of the latest news and helpful hints by liking us on Facebook and also stay tuned to our Upcoming Events page for future Community Shred Days.
iShred does advise; that you undertake a check on your legal requirements prior to shredding, as there are Laws regarding the period of time you legally must retain certain documents.
* Prices indicated are for typical domestic shopping bags or small boxes, larger quantities are acceptable at additional charges.