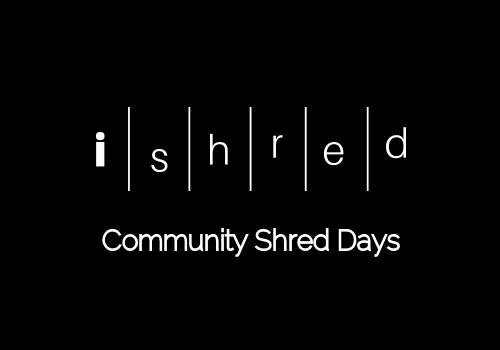 Can you believe that it's May already? It's almost half way through the year and now is a great time to sort out your office and clean up any unwanted papers and documents at iShred's May Community Shred Days!
Instead of iShred coming to you for your secure document disposal needs, you can come to us at our location in Knoxfield and shred any unwanted papers and documents for as little as $10 a bag*
Where? 5 / 7 Samantha Court, Knoxfield VIC
When? 2 Dates in May : Saturday 5th May & Saturday 19th May 2018
Time? 9:00am to 1:00pm
So, what can you shred at iShred's May Community Shred Days?
Receipts and Invoices
Bulk Mail
Credit Card Offers
Old Photos
Bank Statements
Cancelled or voided cheque books
Credit Card bills or Credit Reports
Financial Records
Documents with names, addresses, phone numbers and/or email addresses
Personnel Records
Pay Stubs
Obsolete Brochures / Stationary / Files
Tax Records
And much much more – check with us if you've got any questions about what you can safely destroy with iShred.
iShred does advise; that you undertake a check on your legal requirements prior to shredding, as there are Laws regarding the period of time you legally must retain certain documents.
Can't make it to this month's community shred days but still need secure document disposal for your home or business? Give us a call on 1300 763 688 and we can help you out with our services such as Onsite Document Destruction, Archive Boxes, Office Cleanouts plus much more!
Keep up to date with the latest news and other upcoming events by liking our Facebook page
We'll see you there at the our iShred May Community Shred Days – Saturday 5th of May and Saturday 19th of May 2018
*Prices indicated are for typical domestic shopping bags or small boxes, larger quantities are acceptable at additional charges.